/*

*/ ?>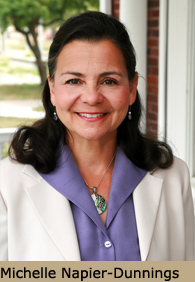 //
?>
"Ah Ha" experiences happen at unexpected moments. From those moments, bits of wisdom emerge.
Michelle shares experiences that have resulted in "pearls on her path." She'd love to hear your comments as well.
Listen, and join in the conversation!
/*
Read our blog >>
*/ ?>
© 2017 Pearl Partners, LLC

Trust-Building:
An Experiential Approach
Written by Pauline Napier, A Jungian analyst, Michelle Napier-Dunnings, owner of Pearl Partners LLC
/* */ ?> An engaging workbook designed to help you create trust-building practices in your daily life. Pauline and Michelle, the book's mother-daughter co-authors, share:
Human development theories
Individual and group exercises
A wide range of stories covering their 50+ years of growing and working together.
This book has the potential of bringing energy and meaning to readers as they connect with a world full of challenges AND hope.